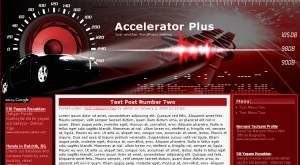 Designed by NET-TEC Internet Solutions, this wordpress theme is beautifully presented with a powerful inertia!
This red-themed Accelerator Plus is made up of a eye-catching header image that goes well with the rest of the content.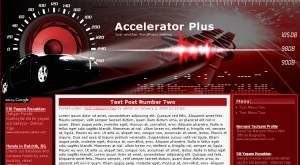 The left column is perfect for advertisement placement such as Google Adsense. The designer has also customized the color of the ad to make it blend into the entire layout.
One suggestion is that the designer might want to consider including a customized RSS subscribe icon to make it more unique